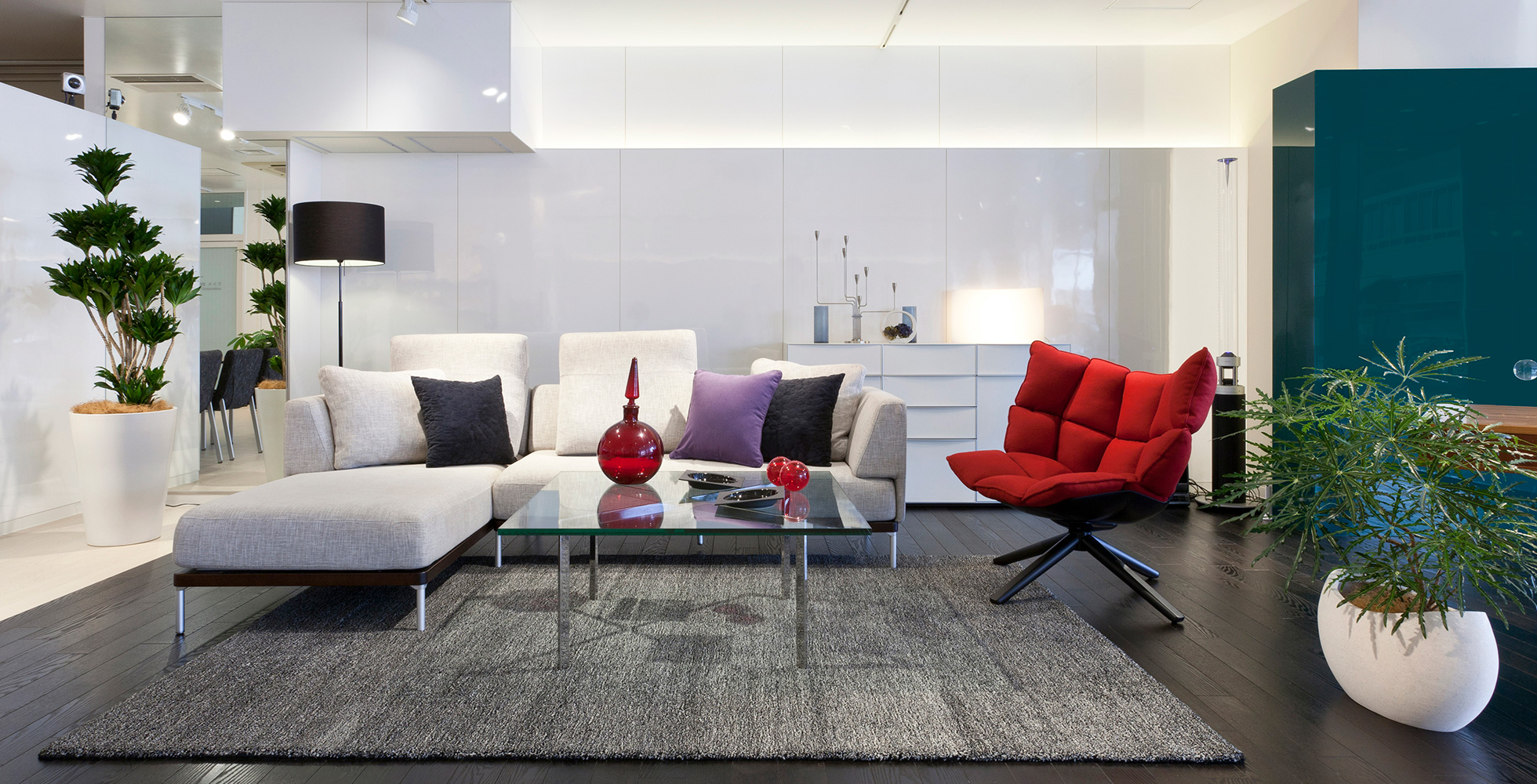 May's worldview
We'll introduce our goal / vision / worldview / value to be offered to customers.
To become a distinctive brand company that provides customers with
"lifestyle on the next level"
Our values
We set our permanent value on "providing customers with lifestyle on the next level." Interior now plays an important role in creating the ideal lifestyle. It is something that is indispensable to our daily lives, which helps you to spend time relaxing or having an enjoyable moment with your family and friends.
Nowadays, while there is greater choice of where to purchase furniture, such as mass merchandisers, specialty shops, online shops, etc., May's works as a "purchasing agent," asking customers about their lifestyle and requests, paying attention to a number of elements, including the dimensions of rooms, people's movements in the house etc., and selecting and delivering truly worthwhile products. We continue to "create customer value" through its total support, from providing product information and preparing a coordinated plan to delivering various items of furniture.
Coordinated plan that exceeds customers' expectations
At May's, as an independent interior coordinating company, we offer not only products from specific manufacturers but also select items in a neutral position from over 100 domestic and overseas manufacturers, to provide a tailor-made coordinated plan.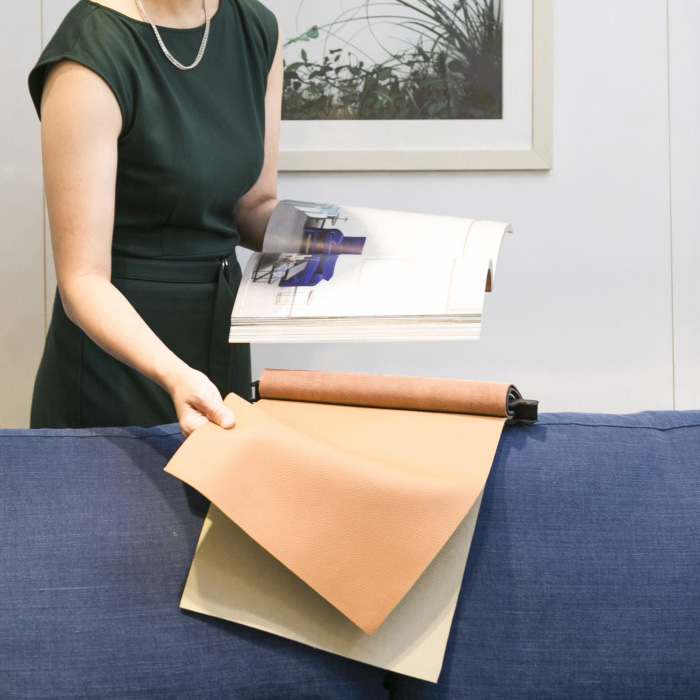 proposing fabric of the sofa from the point of view of the customer
Merely listening to customers' requests and providing what they want is not a professional service. A coordinated plan proposed by May's interior decorators is a professional proposal that goes one step beyond customers' expectations, to include product selection and layout, enhanced by small items and accessories, etc.
In one instance, we presented a customer with a classical coordinated plan that differed from their taste since they had initially requested modern items. However, they liked the classical plan that was different from their initial request and purchased the items.
"Value Innovation" proposed by May's
May's provides customers with valued products at a desirable price. By repairing and maintaining leased products that have been returned from customers following a couple of years' lease period, we are able to offer expensive high-end furniture at an affordable price.
By combining new items and such second hand items, we realize "Value Innovation" that delivers value-added luxurious furniture while reducing the total cost of purchasing. For details of May's "Value Innovation," please read "02. Why choose May's" article.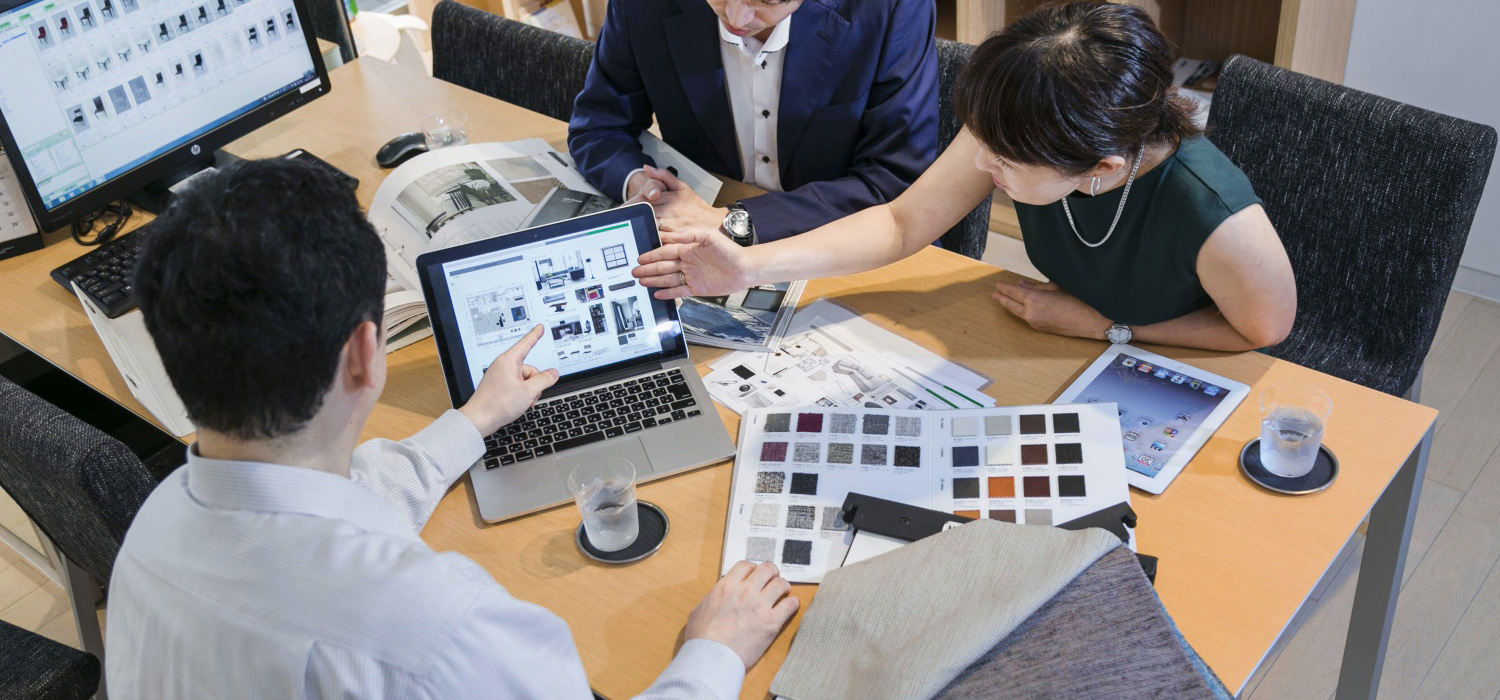 As a professional of "space coordination"
Furniture and interior are now used for various purposes, such as those used in daily life in private houses, in communal space at apartments, to decorate a vacant property, and so on.
We provide services not only for private houses but also for a range of places that need space coordination, including model rooms, offices, large-scale facilities, etc., in order to make them look more attractive.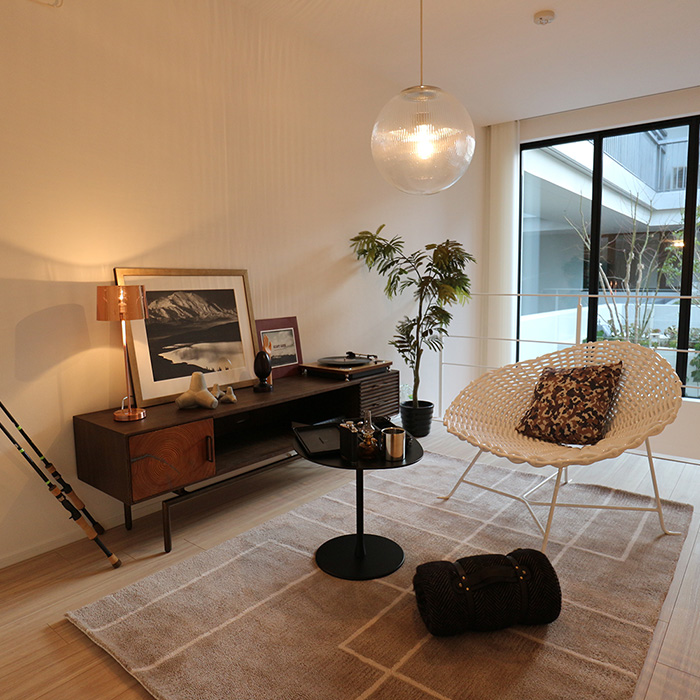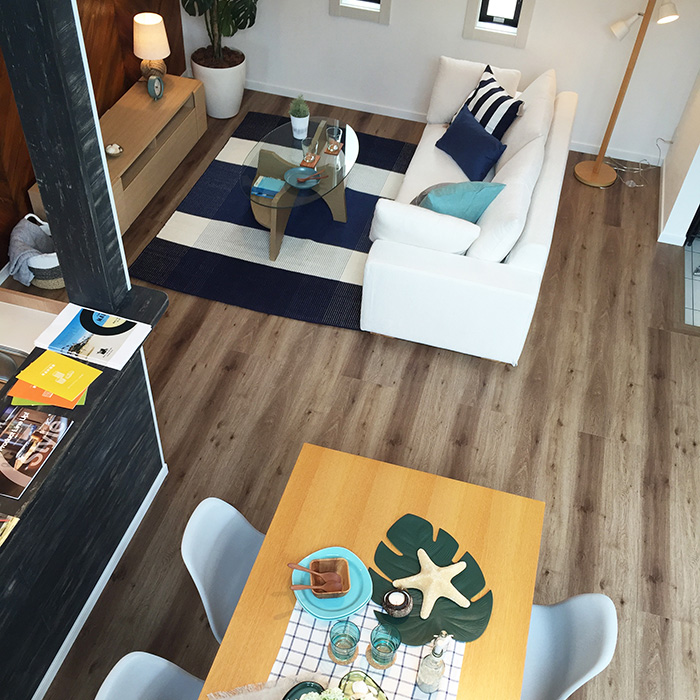 We will create proposals that will satisfy our customers as a total decorator of space, including illumination by lighting equipment as well as the selection of furniture, interior, curtains, etc., based on the color balance and room size.