Furniture Lease
Coordination at the "next level" through leasing
Furniture leasing and rental services are widespread in Europe, the US, and other countries. We provide one-stop services for the items you need to live a comfortable life, including furniture, curtains, lighting fixtures, and home appliances. Our services include the Coordination Plan, where a professional interior coordinator fully coordinates your furniture and interior goods, and the Package Plan, in which essential furniture is available for short-term use at a reasonable price.
Why Leasing Three advantages of leasing
Lease terms that meet
diverse needs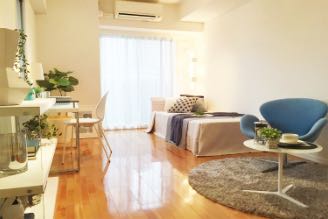 We have a wide range of lease plans from 1 month to 36 months to meet the diverse needs of our customers, including those who are transporting furniture from their home country and only wish to use our leasing service for a few months, as well as those looking to use our service during a longer stay in Japan.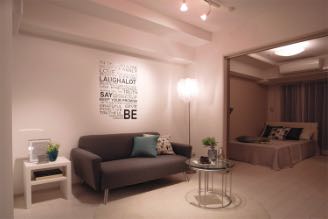 You can use products from high-end manufacturers at a lower initial cost compared to purchasing them. Also, by using a combination of reasonably priced second-hand products, you benefit from a furniture plan that better suits your budget.
Support during the lease term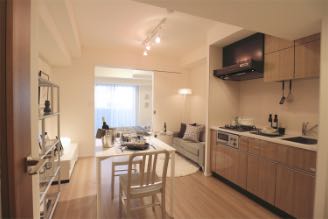 During your lease term, we provide a full range of support unique to "renting furniture." As part of our leasing service, we will exchange or replace items that suffer any defect or failure within the first four years of your leasing contract, except for when you are liable for such failures.